Season's Greetings from Dr. Trudy Hartman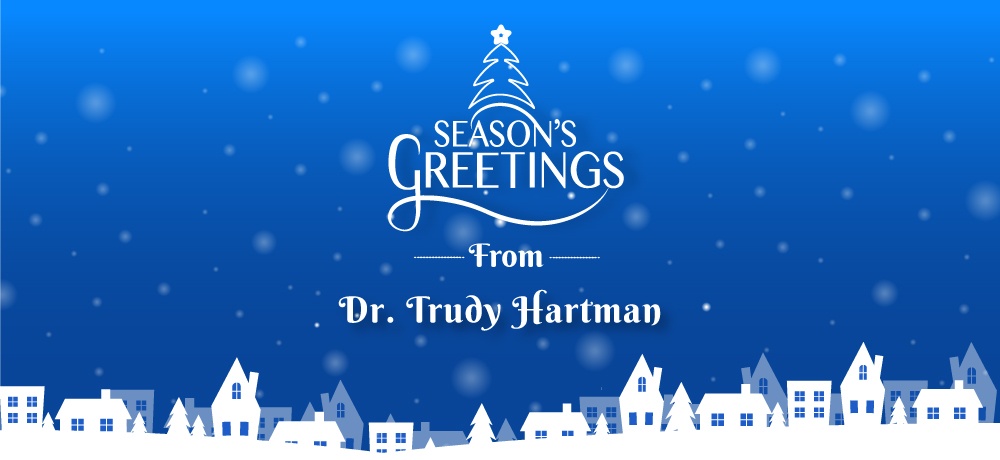 I wish you and your family a wonderful Holiday Season, and a happy, healthy, and peaceful New Year 2019!
I would like to inform my clients that I will be out of the office from December 21, 2018, to January 2, 2019. I will, however, be checking voice mail daily and returning calls that cannot wait until I return to the office. I will accept new patients in the first week of January 2019.
Once again, Happy 2019! I hope everyone has a happy, healthy, peaceful New Year!
If you need any assistance from Dr. Trudy Hartman during this time, feel free to get in touch with me by clicking here.